Hanoi Walking Street – A popular hotspot in the capital
Located in the North of Vietnam, Hanoi capital is one of the country's top tourist destinations. It offers French-colonial architecture, a rich food culture and a long history . The most well-known and important districts in Hanoi are Ba Dinh District ( the French Quarter) where the government offices are located and Hoan Kiem District ( the Old Quarter) which is considered the city's business hub and main tourist destination.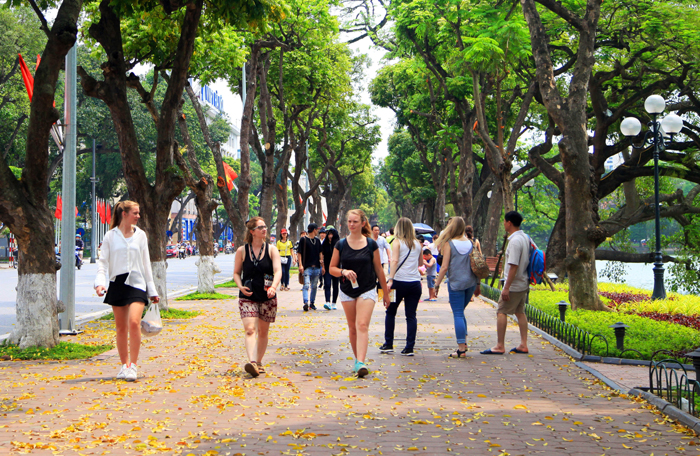 Hanoi walking street
The Hanoi walking avenue situated in the Old Quarter was expanded since the beginning of September 2017 . The new pedestrian street has created a popular hotspot for cultural activities and entertainment for both locals and international tourists.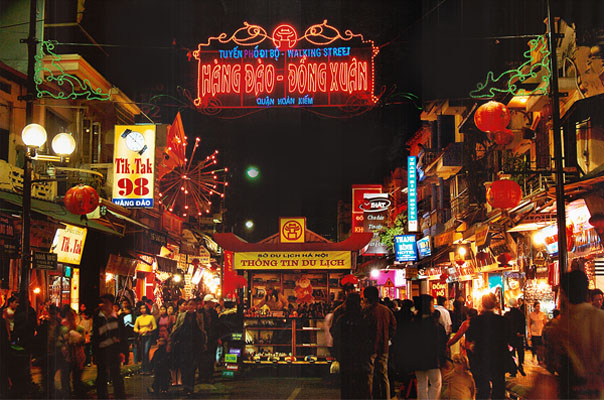 Dong Xuan Night Market
Been opened for over a decade, Dong Xuan Night Market is a 3-kilometer walking street from Hang Dao street to Dong Xuan market. The market is considered a microcosm recalling Hanoi's cultural life in the past. It opens from 19.00-23.00 on Fridays, Saturdays and Sundays so that it's a very relaxing place for weekend activities. There are hundreds of stalls here selling everything such as foods, clothes, accessories, daily goods, souvenirs and handicrafts with very reasonable prices.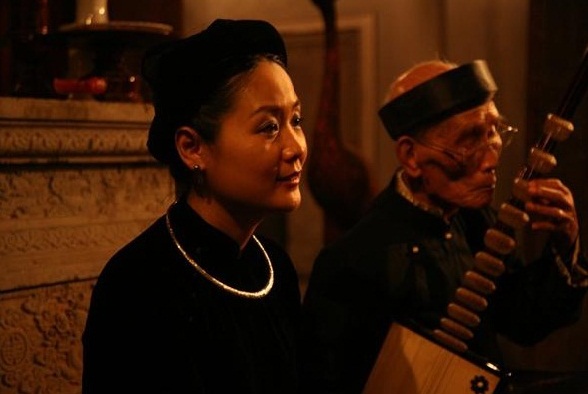 Vietnamese folk music performance
Besides a variety of goods, the street is also impressive with Vietnamese traditional music performance. 'Ca tru', which is on the list of Intangible Cultural Heritage in need of Urgent Safeguarding, 'Cheo', 'Hat xam', 'Chau van' are performed along the street and in front of small temples by professional artists.
Moving to Ta Hien street, which is also known as Western street, is good place to explore the modern world. Live concerts from the Vietnamese instrumental music bands to the popular US – UK songs are regularly taken place here, so it is always crowded with groups of youngsters sitting around small table, drinking tea, eating street, chatting around and enjoy the music. In other corners, you can see foreigners sitting next to plastic table, holding beer bottles, smiling and saying 'Cheers'. It might seem to be a modern place but you can still feel the sense of an old Hanoi there.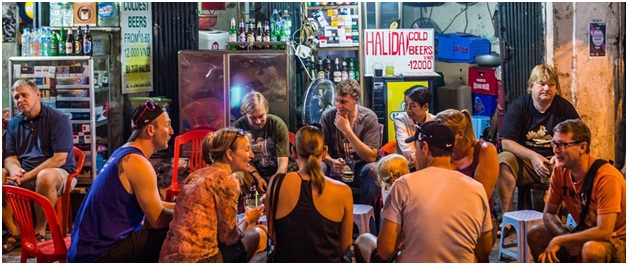 The Hanoi walking street has become a great place for visitors to taste Vietnamese street foods along the street and experience real Hanoi's sense with the images of antique architecture, the sounds of Vietnamese folk music.
Related posts :
VIETNAM WEASEL COFFEE – THE TRUE STORY BEHIND THE WORLD MOST EXPENSIVE COFFEE
WHAT TO DO IN HANOI PART 5: Essential tips
What to do in Hanoi Part 4: Where to visit
WHAT TO DO IN HANOI PART 3: BIA HOI AND VIETNAMESE COFFEE
WHAT TO DO IN HANOI PART 2: HANOI EATING
VIETNAMESE LOTUS TEA – HOW TO SERVE
HOW TO BREW COFFEE USING VIETNAMESE PHIN FILTER
VIETNAMESE LOTUS TEA – A QUINTESSENCE GIFT FROM HANOI
SHOPPING IN HANOI: HANOI OLDEST SHOPS