What to do in Hanoi part 5: Essential tips
Vietnam is a very beautiful country and regarded as one of the most atmospheric country in South East Asia. Yes it's a nice place to go, yes it worth your time and Vietnamese people is extremely friendly and kind, but there are few things you really need to watch out before going to the place.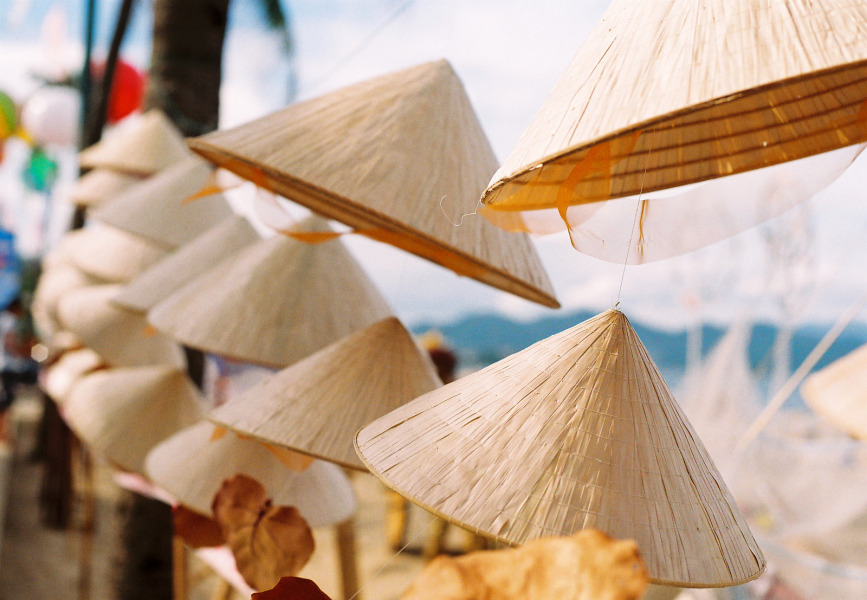 You may properly do a very detail research before pack up your luggage and ready for travelling in Vietnam. In my blog I have already provided you guys with basic informations before going to the place, but I haven't mentioned some essential tips that you should take an eye on, things that travelling website will never tell you about.
Vietnam is a third world country, the consequences of the war are still fragmenting in many places which made people from few provinces hardly make end meat with such low life standard; land was too spoiled to cultivate, many young people have to endure the influences of dioxin passed by their parents, who was previously a Viet Cong soldier; agricultural lands are being replaced with building, resorts or golf fields as the life standards of the urban are being heighten and heighten, physical labors lost their jobs due to the industrialize transformation of the economy … A lot of factors force poor people from the countryside immigrate to big cities trying find a better life, but with the lack of proper education and learning, it accidentally create a small part of Vietnamese that leave such unpretty impression on the tourists. Listed below are things that you should be careful when travelling in Vietnam.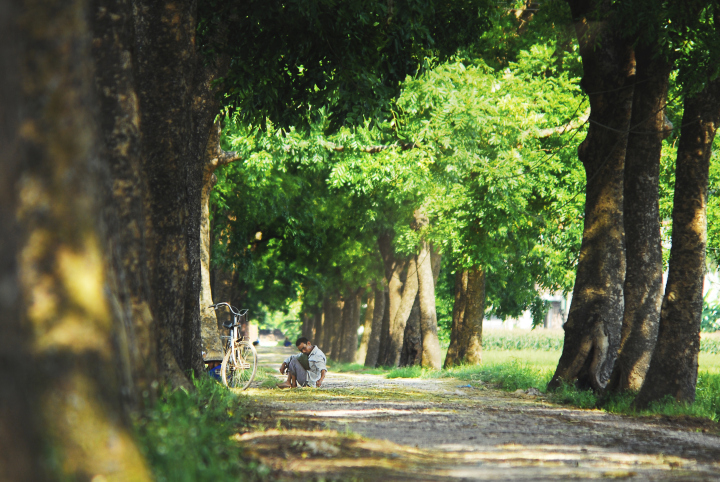 Vietnam itself is extremely nice and friendly country
BARGAINING:
Street vendors, home – selling shop:
These are the places you can bargain to get a good price, at first the seller would tell you "the tourist price", which is very high and unreasonable, the price in Vietnam is much lower than what you normally purchase back in your hometown, for a kilo of fruit just range from 1-4 US dollars for example. You can bargain but make sure that both sides are happy with it.

You should do your shopping in the afternoon to avoid being the first customer of the day, in Asia there is a belief that the first customer will influence the whole day business, if he/she buy a lot that means the rest of the day the shop will sell-well, therefore if you just plan to window shopping and not tend to buy anything, they will assume you bring bad luck to their shops. This is a part of the culture, so please be notice not to do so in the morning.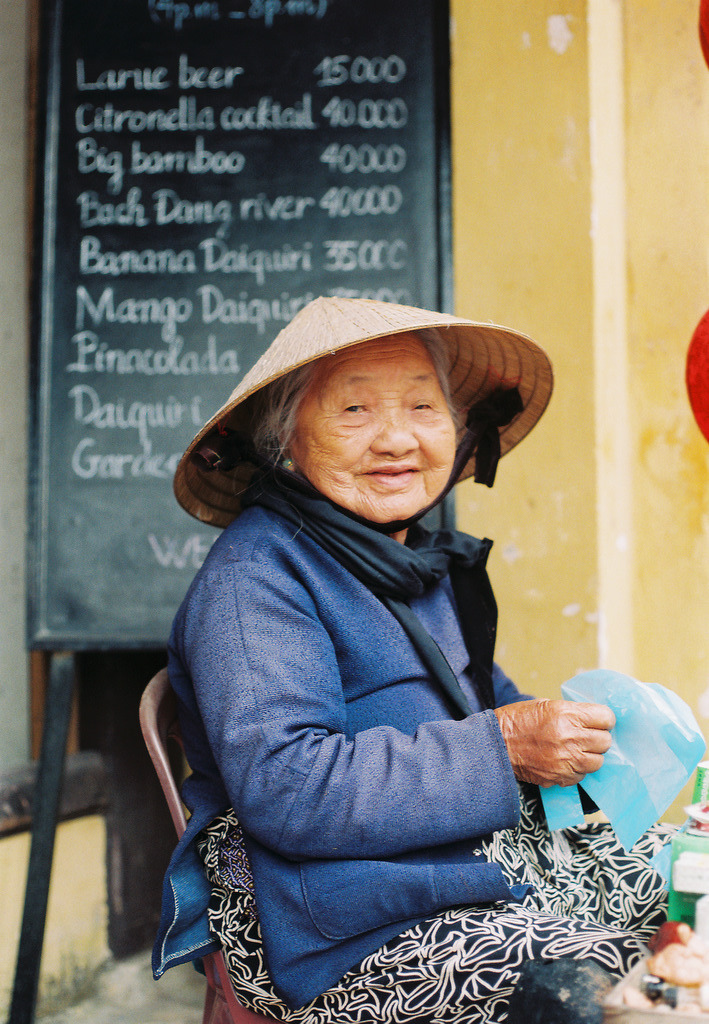 Don't think too much, just ease your mind and enjoy this peaceful place
Big store:
If you come to any shop that is proper decorated, then you know in these places the price is fixed. You can ask them for a discount or a free gift. In Huongmai Café shop, the price is also fixed and stated clearly in the price list but we don't mind giving you generous discount and free gifts.
Cyclo and taxi – motorbike:
This must be one of those thing you may want to try when travelling in Vietnam, normally with cyclo the price is 50 000dong per hour, approximately 2,5 US Dollar. Note that:
Make sure you clear on the price with the driver first, some are very nice and stick to the general price but some are not, some cyclo – passenger disputations on the internet were caused because theey hadn't agreed on the price first. Clear on the price THEN only after that should you climb on the seat. Don't let this small thing ruin your holiday.

Taxi – motorbike: A very popular and CHEAP means of transportation in Vietnam. Identify your destination on the map, see the way to get there then ask the driver the price of transporting. Normally the price for 1km is 10 000 – 20 000 dong, I recommend you to use Grab Bike app to pick up the most trustworthy service, however you are not used to the place, right?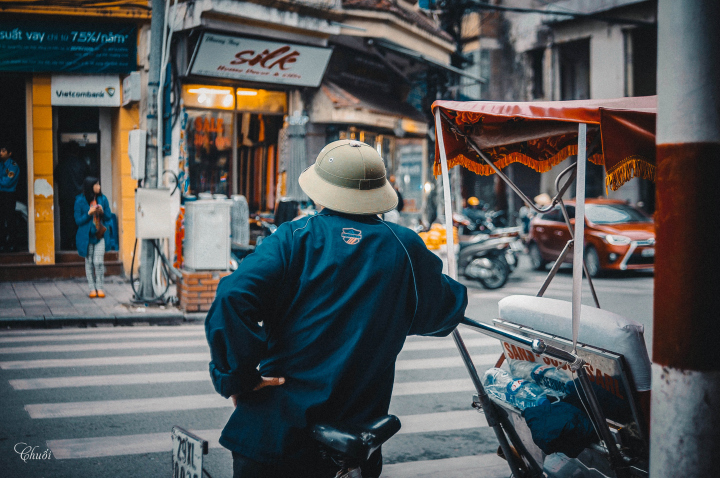 Cyclo driver – most of them are nice and honest man came from the country side
Shoes – polisher !!
High alert and be careful! Even I myself have to watch out these shoes polishers wandering around Hanoi. I don't assume all of them are bad guys, but the good one I have encountered is just a few. They say the price is just 1-2 dollars, then okay you give them your shoes and they will properly "fix your shoes problems" and ask you 10 to 15 bucks for the fee. Then you don't know what to do because they have already sealed something into your shoes and said it was worn out and they fixed them for you! Or you are walking normally and they appear out of nowhere and take off your shoes and immediately polish them, then charge you for such nonsense high fee! A poor little cute boy doesn't mean he won't get you into his scam. This is the part of the Vietnamese that continuously ruin the image of our people. I once got a pair of boots from Charles & Keith which was obviously not very cheap. I gave to a very cute boy asked him to polish them, he agreed on the price of 30 000dong, then when I got my boots back, he had already teared off my boots and poorly sealed them back, then told me by boots was "so ragged" and he had to fix it for me while the boots had just arrived for a few days ago. He asked me for 400 000 dong, about 20 dollars! There was also one time that our customers got into the same trouble and I have to ask for the police to settle. So be careful! Even the locals are watched out of them.
An overhaul consists of completely taking apart the movement, then ultrasonically cleaning & re-oiling it. Also, we time the movement and ultrasonically clean & polish the casing and bands. Lastly, the watch is re-assembled and re-timed. Most watch companies suggest that you send your mechanical watch in for general servicing and a movement overhaul every 3-5 years. This is a safe and conservative way to think about preserving your investment in a fine timepiece. In the last 10 years, several advancements in movements, assembly and lubrication have made the need for service even more infrequent. If you don't get your watch wet and it is continuing to keep good time, you can often go 1-3 years longer.
Address Store: 12 Nguyen Thien Thuạt, Hoan Kiem, Hanoi ( behind the market Dong Xuan)
Phone: 0912248833 - 0903428852
TRAFFIC IN VIETNAM:
Don't afraid of crossing the street even the traffic is like a spider web full of chaos. Unlike others countries around the world, Vietnamese traffic runs its very own way even the rules are well-known worldwide; green? We can go, yellow? We can go, red? We still can go! Living in this city for decades and now I'm still terrified by the way many young people drive their vehicles, want to see Fast and Furious in real life? Yeah you have come to the right place. Crossing the street may make you terrified, but don't worry because this is the way this city exhibits its life style, just one advice: be confident, crossing the street with confident, watch both side even that street is one way driving, they will avoid you and give you the way to cross, they just don't stop; or just simple just ask the locals for help, they will happily help you out.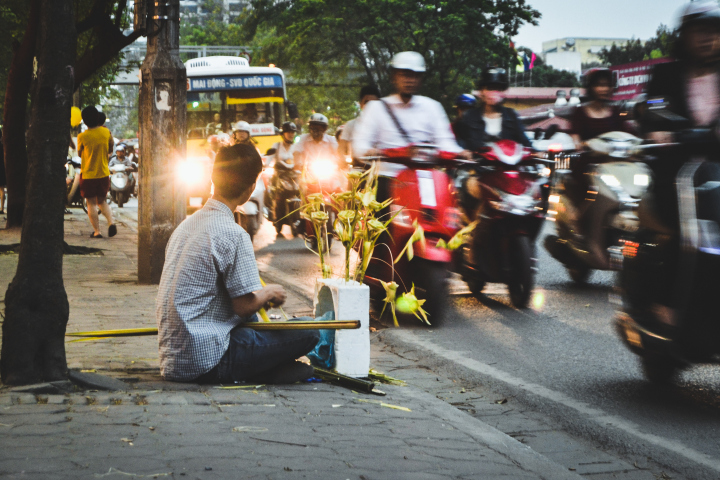 Traffic in Vietnam maybe a chaos but there is nothing you should be worry about, just ask the locals for help.
CURRENCY:
The currency exchange rate is 20 000 dong equal 1 US dollars in many shops, in case you change your money in the bank then you will receive the rate approximate to 21 000 VND. Beside, learn the colour of the money and make sure you distinguish each with others. Here are some notes that I think you should look into:
500 000VND and 20 000VND note are quite alike in colour, but the 500 000 note is bigger and a little bit thicker, with the picture of a thatched house (this is the house where Uncle Ho was born) while the 20 000 note have the picture of a bridge.

10 000VND and 200 000VND are also pretty the same, 200 000VND is bigger, 10 000VND is smaller and with the picture of an oil platform behind the back.

Spot fake money: Fake money is colour – faint with poor print texture and easy to fold into 8.
VIETNAM WEASEL COFFEE:
A lot of coffee shops say they sell weasel coffee but most of them are not with bad coffee quality and artificial chemical ingredients. Do not choose low appearance coffee shops, don't think they are "old and traditional", they are not. I have tested most of them and it hurt my taste buds. Huongmai Café is protected monopoly and resisted under the acceptance of Vietnamese law, our coffee is not only grown in the highland of Da Lat province and Lam Dong province to yield the best coffee beries, but also is strictly selected and skillfully roasted. We are not only a provider for big companies and hotel around Hanoi, but also for abroad organizations. Huongmai Café is wide known in many prestigious travelling forum like Virtual Tourist, Lonely Planet, Foursquare, Coffee Forum or Trip Advisor, you can easily find us on these sites. Our products have reached to worldwide customers and were rank 24th in the chart of Things to do in Trip Advisor, even one of the moderators of this website has come to our store and tried our Weasel coffee, then why won't you? We have 3 official coffee shops around Hanoi Old Quarter, at:
49 Lo Su strt, Hoan Kiem dist
Opposite to La Siesta Hotel
58 Ma May strt, Hoan Kiem dist
3 meters from La Suite Hotel
15 Hang Manh strt, Hoan Kiem dist
Opposite to Holiday Hotel
As the oldest Hanoi shop of roasting coffee with 35 years in the business, we never fail to blow you away with real good coffee.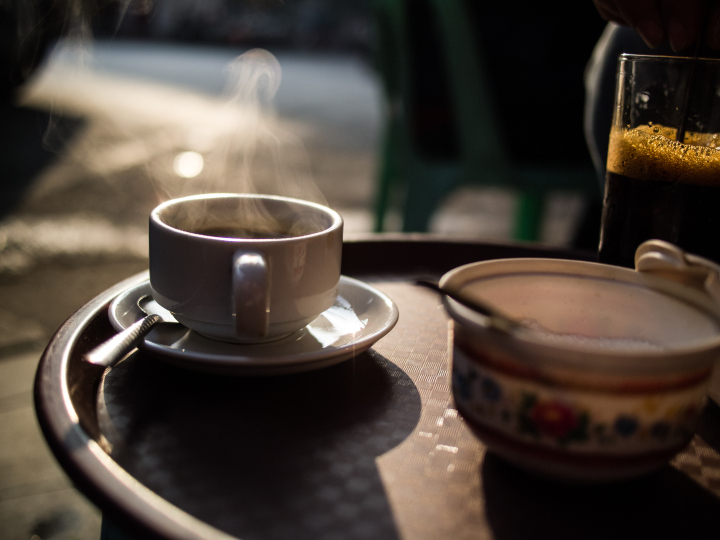 Let Vietnamese coffee amaze you.
OTHERS NOTE:
Do not show a lot of cleavage when going to pagodas or temples.

Bring along umbrella or hat, wear sun cream before going out in summer, the heat may shock you.

The number of emergency is 115, police is 113.

Don't bring along too much cash.

Choose Vinaphone sim card for strong and stable signal.

Grab taxi from trustworthy brand like: Mai Linh, Van Xuan, Group, ABC (you can google their number easily) their active net is very wide with experienced driver who know the place well.

Learn by heart the number and address of your country embassy in Vietnam.

Passport expire date must be at least 6 months left, in order to enter Vietnam.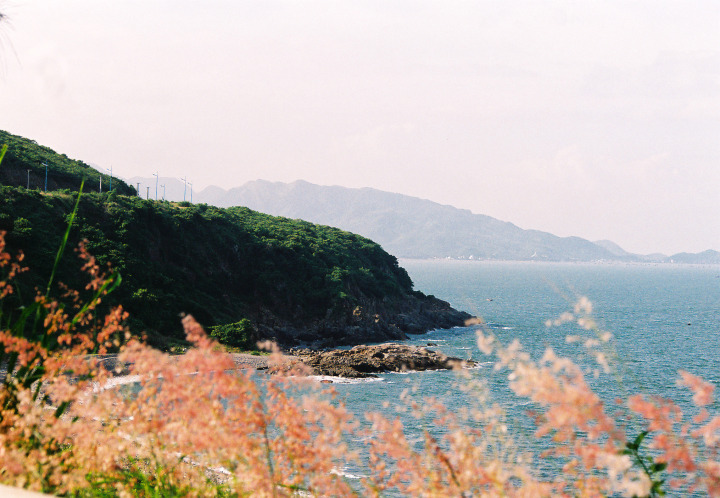 Vietnam is a beautiful country, with kind and courageous people. Enjoy!
Here are few notes that I find important while travelling in Vietnam, otherwise just don't think too much, enjoy your holiday, this only happen if you are in a very very bad luck time of your life. Vietnam is beautiful and friendly with a lot of things to explore! There are countless stories about the kindness of Vietnamese, wake up in the morning, wandering around the streets and being greeted by a big smile of the local, it's not come out of the blue that Vietnam was listed in the chart of the World's most happy countries. Let ease your mind and enjoy the peaceful atmosphere in this place. We welcome you all to our gorgeous Vietnam.
Love
Huongmai Café.
---
Related posts :
VIETNAM WEASEL COFFEE – THE TRUE STORY BEHIND THE WORLD MOST EXPENSIVE COFFEE
What to do in Hanoi Part 4: Where to visit
WHAT TO DO IN HANOI PART 3: BIA HOI AND VIETNAMESE COFFEE
WHAT TO DO IN HANOI PART 2: HANOI EATING
WHAT TO DO IN HANOI PART 1: Travelling in Vietnam - Hanoi Guide
VIETNAMESE LOTUS TEA – HOW TO SERVE
HOW TO BREW COFFEE USING VIETNAMESE PHIN FILTER
VIETNAMESE LOTUS TEA – A QUINTESSENCE GIFT FROM HANOI
SHOPPING IN HANOI: HANOI OLDEST SHOPS