Monthly Archives: July 2018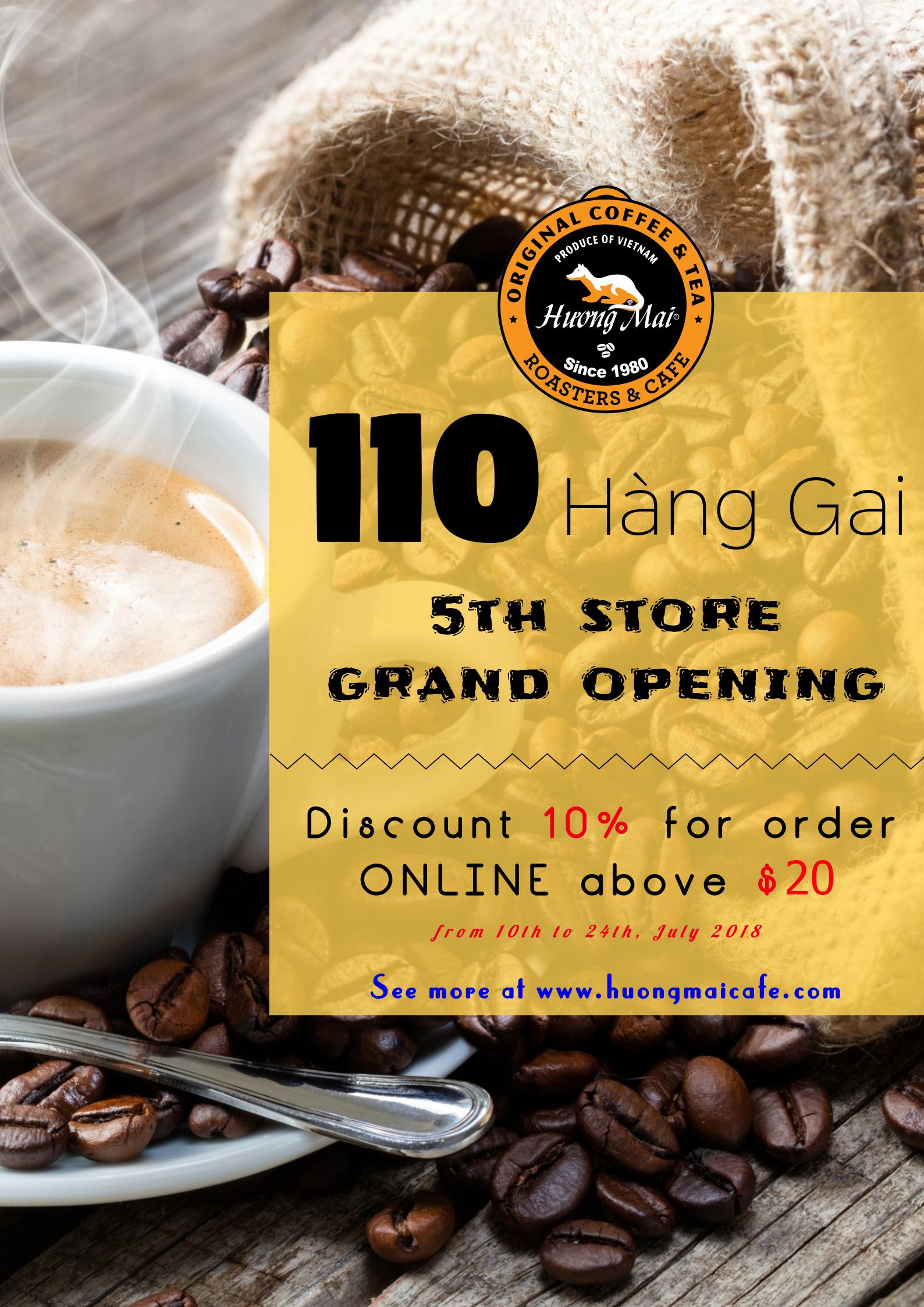 HUONGMAI CAFÉ JUBILANTLY ANNOUNCE THE 5TH STORE
AT 110 HANG GAI STREET, HOAN KIEM DISTRICT, HANOI.
With the Vietnamese traditional roasting method, Huong Mai Coffee always tries to conquer customers with our high quality, delicious and bold taste of Vietnamese coffee.
Come to HUONGMAI CAFÉ, customers have a great space to enjoy, to experience with a variety of traditional roasted coffee in the heart of Hanoi Old Quarter. In addition, customers have many choices for their taste of coffee with a variety of products. That is the reason why many foreign customers choose Huongmai Café's products to home as gifts for their friends, their relatives.
On the occasion of the Grand Opening 5th store of Huong Mai Café Shop, it is our pleasure to bring special promotions program to beloved customers from 10/07/2018 - 24/07/2018 as:
 SALE UP TO 15% for Tea and Coffee products and discount drinks only from 15.000 VND for customers to enjoy. (Applied ONLY for orders at 5th Store – 110 Hang Gai Str., Hoan Kiem Dist., Hanoi)
 Discount 10% when customers purchase ONLINE through website: www.huongmaicafe.com, with orders over $ 20. Hope that Huong Mai Café will receive the great support from beloved customers.
Sincerely thanks,