In 1980s, Huongmai Coffee of Mrs Huong Mai as a small coffee shop in Hanoi Old Quarter. Comes from a great love for coffee, she was inherited and developed roasting traditional Vietnamese Coffee from her own family. After that, her son was inherited and developed their brand.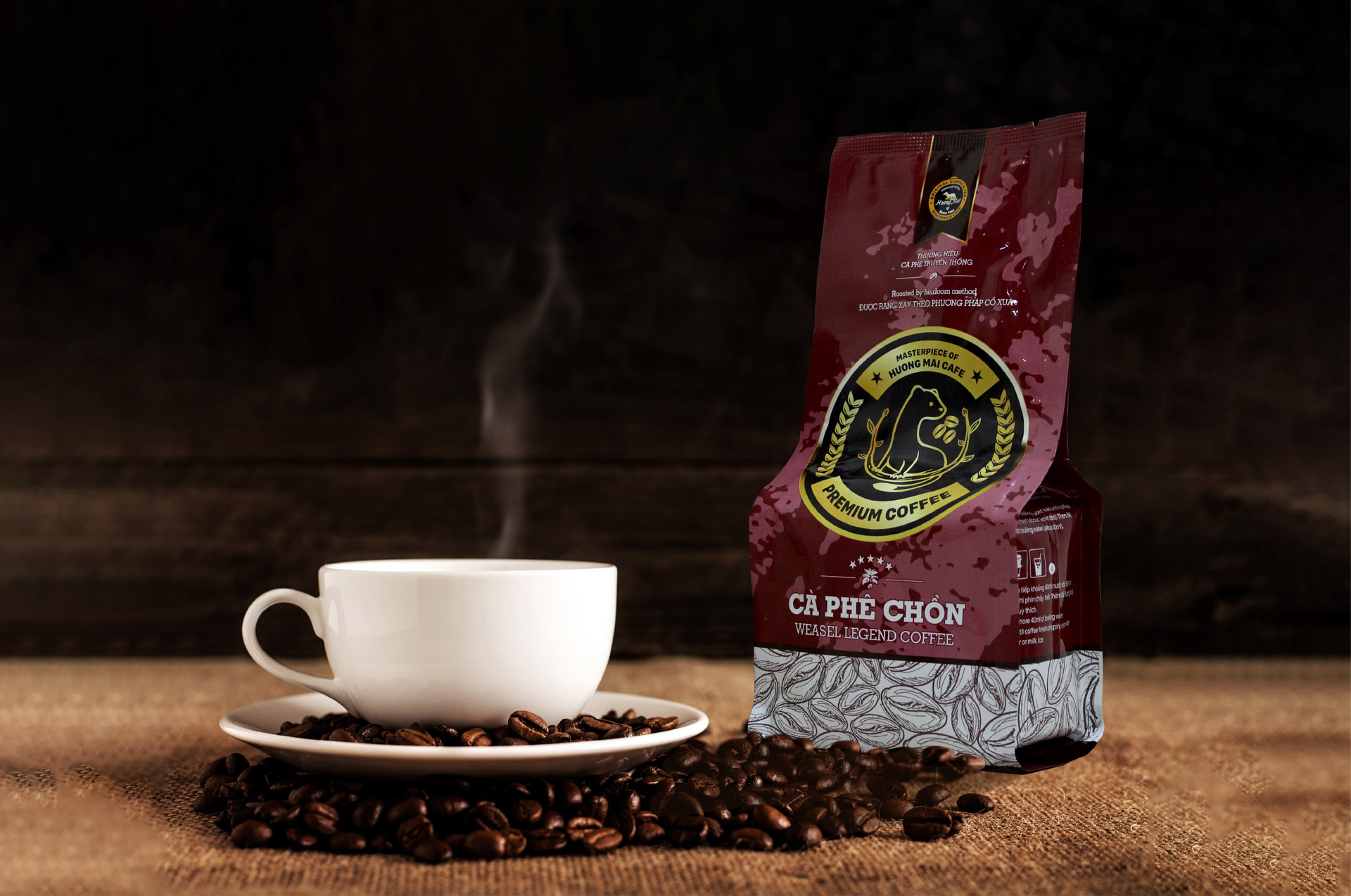 In the first days, she only roasts a small amount of coffee to provide for coffee lovers in Hanoi. Loyal customers still find Huongmai Coffee with the desire to find the typical coffee flavor that only here.
Finding this legendary coffee not only customers around Hanoi but also international travelers. That confirms the attraction, the name and age of Huongmai is get recognized and spread to coffee lovers.
Step by step, Huongmai is gradually build its name by its own prestige, quality of product, conquer even the most demanding customers. Huongmai is always want to become a reliable supplier and roaster of coffee with good quality, reasonable price, affordable for everyone.
By the time, Huongmai is always try to keep, promote and constantly improve the inhert values. With the name "Huong Mai" bold Vietnamese identity, we had 5 retail points dealing in products including tea ang coffee bolg with tradition. The opening of stores in Hanoi Old Quarter, the city center will be very easy to move and find to buy the product that you love.
Among so many options, Huongmai is always proud and appreciative for being with you every step of the way. What are you waiting for without trying to let your emotions heal.
Many thanks and love,
Huongmai.