First is the health benefits of coffee, which is fortunate for those who regularly drink coffee, because coffee can help fight liver diseases and cancer. A study published in May 2017 found that people who drank one cup of coffee a day had a 20% lower risk of liver cancer, and drinking 2 cups a day reduced it by 35%.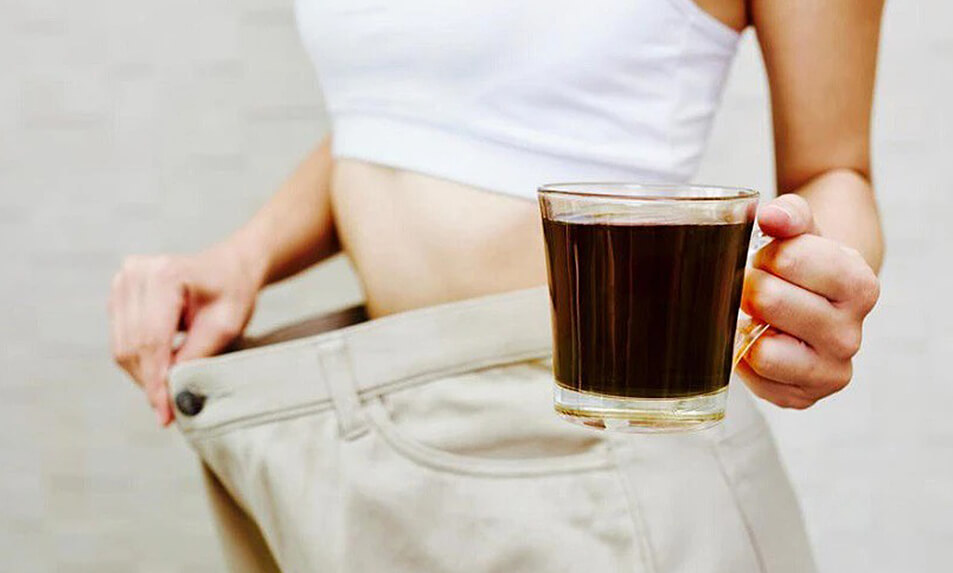 Caffeine can help you lose weight
Research shows that 5 cups of coffee helps reduce the risk of liver cancer by up to 50%. This natural antioxidant may also help reduce the risk of oral cancer by 50% by protecting against oral tumors.
In addition, coffee can also fight colorectal cancer. Drinking 3 cups of coffee a day can help prolong life, as coffee significantly reduces disease. Coffee reduces inflammation and strengthens the immune system, even when decaffeinated.
A study by Harvard University (USA) in 2011 found that women who drank 4 or more cups of coffee a day had a 20% lower risk of depression; 200,000 people who drank 4 or more cups of coffee a day had a 53% lower risk of suicide.
Acting as a bronchodilator, caffeine can help people with asthma breathe more easily during a mild attack. It is similar to theophylline, a drug that opens the airways in the lungs. High concentrations of coffee may help women tolerate pain more.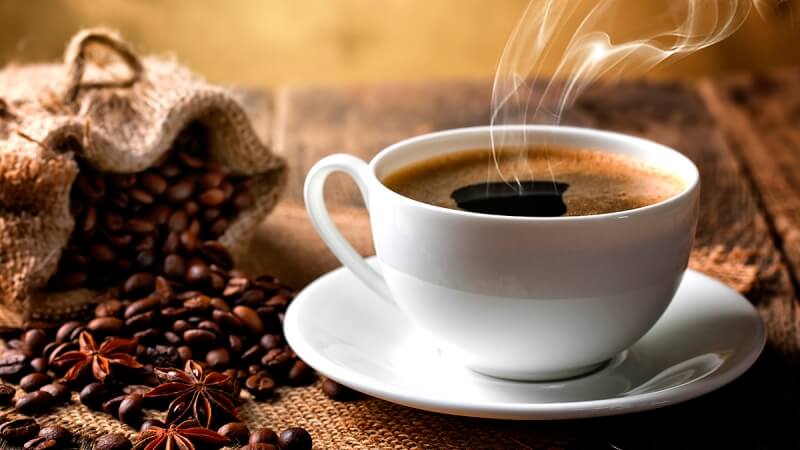 A group of researchers from Tianjin Medical University (China) has discovered that caffeinated drinks can help reduce the risk of stroke while also helping reduce memory loss and dementia, wisdom.
Researchers at Goldsmiths University found that consuming 250 mg of caffeine increased pain threshold. But this effect was not observed in men.
For headaches, the combination of caffeine and aspirin is much more effective than aspirin alone. Caffeine helps most pain relievers absorb faster, which explains why some pain relievers incorporate caffeine into their ingredients.
Studies by the European Institute for Scientific Information on Coffee report that moderate coffee consumption can reduce cognitive decline in both men and women. The majority of studies show that coffee consumption throughout life may reduce the risk of Alzheimer's disease.
Researchers have shown that drinking a cup of coffee before exercise helps prolong exercise time. This superfood helps block chemicals that cause muscle fatigue during intense physical activities. Researchers have shown a significant reduction in pain during exercise, after consuming coffee.
For beauty, coffee is a source of nutrients and antioxidants that may benefit the skin, scalp and hair. People can use it to exfoliate, treat acne, increase blood flow, and balance pH levels.
How to use coffee to help care for your scalp, hair and skin:
As an exfoliant, coffee has antibacterial properties that can protect the skin against germs. Coffee grounds make a great exfoliant. The residue is insoluble in water, so it has a very good exfoliating effect on the skin.
Results of a study from 2013 show that substances in coffee also help promote healthy skin. Caffeic acid, an antioxidant, can increase collagen levels and reduce premature aging of cells. Caffeic acid also has antibacterial properties, which means it can help protect the skin against germs.
To make a simple scrub, combine:
• A quarter cup of fresh coffee grounds
• A quarter cup of brown sugar
• Lemon juice to desired consistency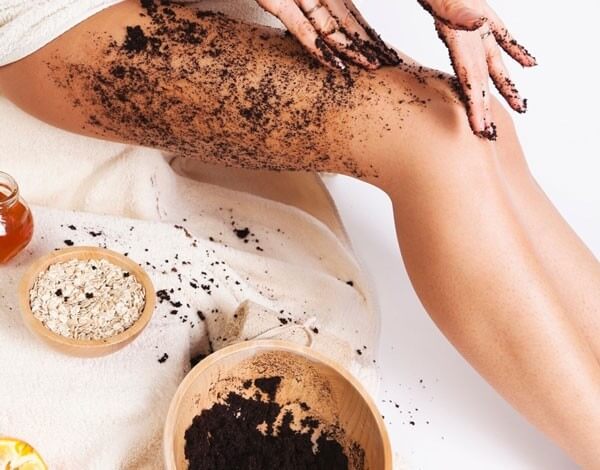 Coffee grounds make a great exfoliant. The residue is insoluble in water, so it has a very good exfoliating effect on the skin
Rub the mixture onto your skin every few days after washing your body. Leave the exfoliating mixture on your skin for a few minutes, then rinse.
Sun protection, coffee contains antioxidants, such as polyphenols. They can help protect the skin from ultraviolet (UV) rays and some signs of aging related to sun exposure. Drinking coffee or applying it to your skin are simple ways to get these antioxidants into your body.
Anti-acne, antioxidants, stimulants and chlorogenic acid in coffee can make it an effective acne-fighting facial exfoliant.
Acne occurs when oil, dead skin cells and other substances clog pores, which can become infected with bacteria, leading to inflammation. Rubbing your face with coffee grounds can help remove dead skin cells and unclog pores. The chlorogenic acids in coffee may also reduce inflammation and protect against certain strains of bacteria.
A coffee foot soak can be very effective in cleaning your feet and smoothing and softening your skin.
To soak your feet:
• Brew a few large cups of coffee
• Place both used coffee and grounds in a bucket or small tub.
• Let the coffee cool so it won't burn your skin.
• Soak your feet in coffee water and use the grounds to exfoliate your skin.
Hair and scalp, rubbing coffee grounds into the scalp can remove dead skin cells. The scalp and hair are naturally acidic. Scientists measure the acidity of a substance using the pH scale. The lower the pH value, the more acidic a substance is. A pH value below 7.0 is considered acidic, while a pH above 7.0 is basic or alkaline. Hair has a pH of 3.67, while the scalp has a pH of 5.5. Using hair products with a pH higher than your hair's value can cause your hair to become dull, frizzy, and damaged.
Coffee is naturally acidic. The American Dental Association gives a pH value of 5.11 for average roasted beans from a major brand.
Applying coffee to your hair can be a great way to help rebalance the pH levels of your hair and scalp. Try rinsing your hair with cold brew coffee or rubbing coffee grounds into your scalp. This can also help exfoliate the scalp.
Hair color, those with brown hair who want to add depth to their natural hair color can try a coffee treatment.
To darken hair with coffee:
• Brew a few cups of strong coffee and let it cool to room temperature.
• Put the coffee in a large pot. Have a clean cup and a hair tie or shower cap handy.
• Tilt your head over the sink, use a cup to scoop coffee and pour it over your head so that it soaks your hair evenly.
• Gently pull your hair out, then tie it in a bun or use a shower cap.
• Let the coffee steep for about 30 minutes to 3 hours.
• Rinse hair in the shower.
• For a darker color, repeat the process.
Coffee contains many compounds that are beneficial for the skin, scalp and hair. High-quality, freshly ground coffee beans may be more effective than packaged or instant coffee.