Coffee Is Not A Drink, It Is Also A Hub Of Coffee Culture
In many of cities in the world, the café is not purely a drink, it is also a hub of culture and conversation for locals and visitors alike. Though each city defines its coffee culture in a different ways, different in roasting techniques, brewing preferences or drinking style; but whether it be, if coffee is your beverage then plan your next vacation around this list-cities throughout the world that are known for their coffee's reputation.
The abundance of uniqe coffee shop makes a large contribution to it land on the list of The Best Coffee Cities (according to USA Today). Apart from the high-quality coffee beans, the city's strong coffee culture has made a favourite. Taiwanese coffee consumption began its rise in the 1990's and now is up to an annual average of 100 cups per person. It is a city that is dedicated to coffee and the increase in small coffee and chain shops shows it. A Taiwanese friend told me that young people don't hang out at bars or pubs, they hang at café. She said, Fong Da is the oldest and best known shop in the city, but the shop she loves the most is Eudora located in Danshui District with a great view of both oceans and mountains. " I myself even don't want to share this place with anyone, I don't want any new customers steal my regular corner seat at the window" she told. Actually, there is no reason to miss such a incredible place.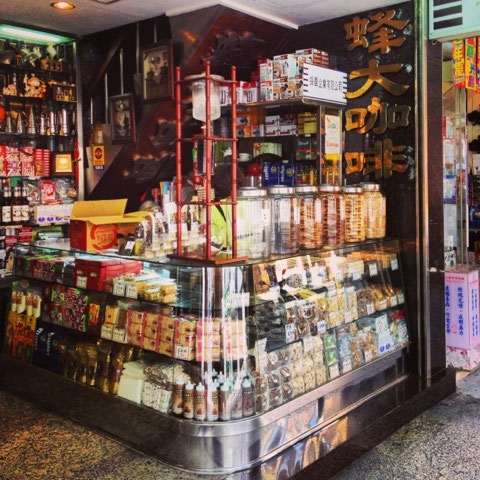 Tapei is a city that has coffee steeped into its national heritage and sense of identity . You won't have trouble finding a coffee shop to rest your leg and refuel at in this walking city.
Australian are one of the world's lovers of coffee. People said that Melbourne is Australian's coffee capital and coffee is an integral part of the Melbourn lifestyle. The reason Melbourn took an early lead is it seemed to embrace its European culture earlier than the other capitals. Melbourn's coffee culture keep thriving and becoming so entrenched in the cities way of life that there are numerous coffee tours offering coffee connoisseurs a look into the city's coffee secrets.
It is easy to find great coffee in Melbourn , also Australia. A friend, who is studying aboard in Australia for 3 year has recommended me stopping by Sonido, a South America-themed café in Fitzroy, a village known for having café with highly skilled baristas. " Housing in Fitzroy is as quirky as the district itself , and includes everything from traditional Victoria-style cottages to modern warehouses lofts" he explained. Actually, he made me curious about this place a lots. How about you? Have you sipped in Melbourn?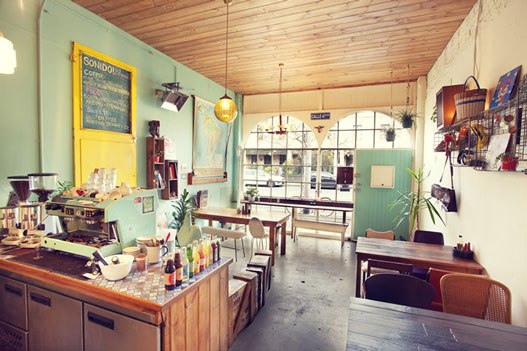 It maybe long way to travel for a cup of coffee, but with more and more people calling Melbourn's coffee the best, it's also an supreme way to fight jet lag.
It would be insufficient not to mention the city that launched the world's largest coffee chain. Even though Seattle is known globally for Starbucks, many locals prefer the independent spots that feature local art on the wall and fair trade coffee in their cups. Back in 1970s, the flagship coffeehouse opened its doors, the city is peppered with host of indie coffeehouses, many of which are locally owned . In Seattle you will find coffee shops both upscale industrial-chic and artsy hipster; in fact, there are a wowing 35 coffee shops per 100000 Seattleites-the highest ratio of coffee shops resident in the entire country. Much of Seattle's social life revolves around the city's numerous café. That's AB where you go for dates, for meeting, to end and begin a night on the town, to end and begin your day, to study or people watch… I got to know a place that is the University District's Café Allegro, the city's first espresso bar and the birthplace of Starbuck. Seattle might be called the Emerald City but its lifeblood is nothing other than the liquid black gold.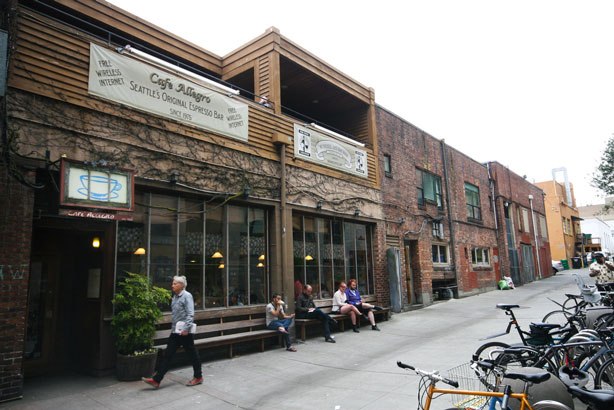 Cuba's capital city is in the middle of a seismic economic shift, with the expansion of private enterprises and a boom in international tourism. If you're planning a trip to Cuba, you will find that this country offers a slew of strong and often sweet coffee drinks. People said that, drinking coffee in Havana is to join the rhythm of the city, locals are pround of their national identify and willing to share their culture with anyone. Expresso is the popular drink component of choice, which you can get as a Café Cubano (espresso shot brewed with sugar) or Cortadito (espresso shot with milk).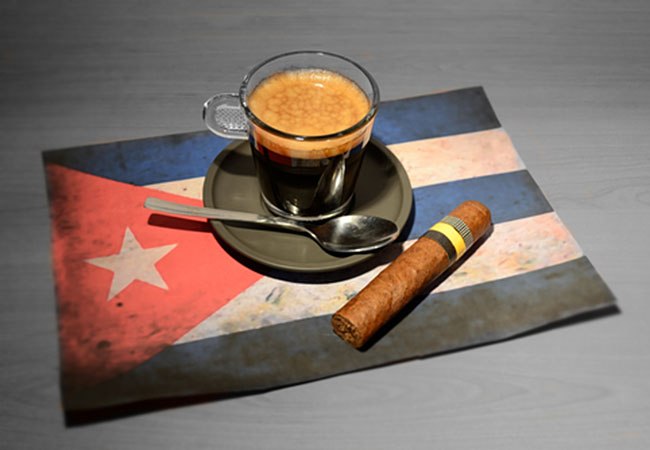 Think of coffee, you will probly think of Brazil, Columbia or Ethiopia maybe, but the world's second expert exporter today is Vietnam. As you may know, Vietnamese are known for being extraordinarily friendly and extremely polite. It is not uncommon for shop employees to smile and bow in unison when someone walks through the doors, and nowhere is this friendliness more apparent than in the city's surprisingly unique cafes. It would be insufficient not to mention some special and famous coffee here : "Café da"- coffee served on a bed of ice, " Café sua da"- coffee served with condensed milk on ice…, but its no exaggeration to say that the kind of coffee that made its cultural value are Egg coffee and Weasel coffee.
Egg coffee (Ca phe trung) is a Vietnamese drink which is made with chicken egg yolks, sugar, condensed. The coffee is brewed in a small cup with a filter before the addition of a mixture of the yolk and other ingredients such as : butter, sugar, cheese… You will find them so amazing an unforgettable. You also can bite sunflower seeds which mostly Vietnamese young people like to eat. It is such an interesting experience really !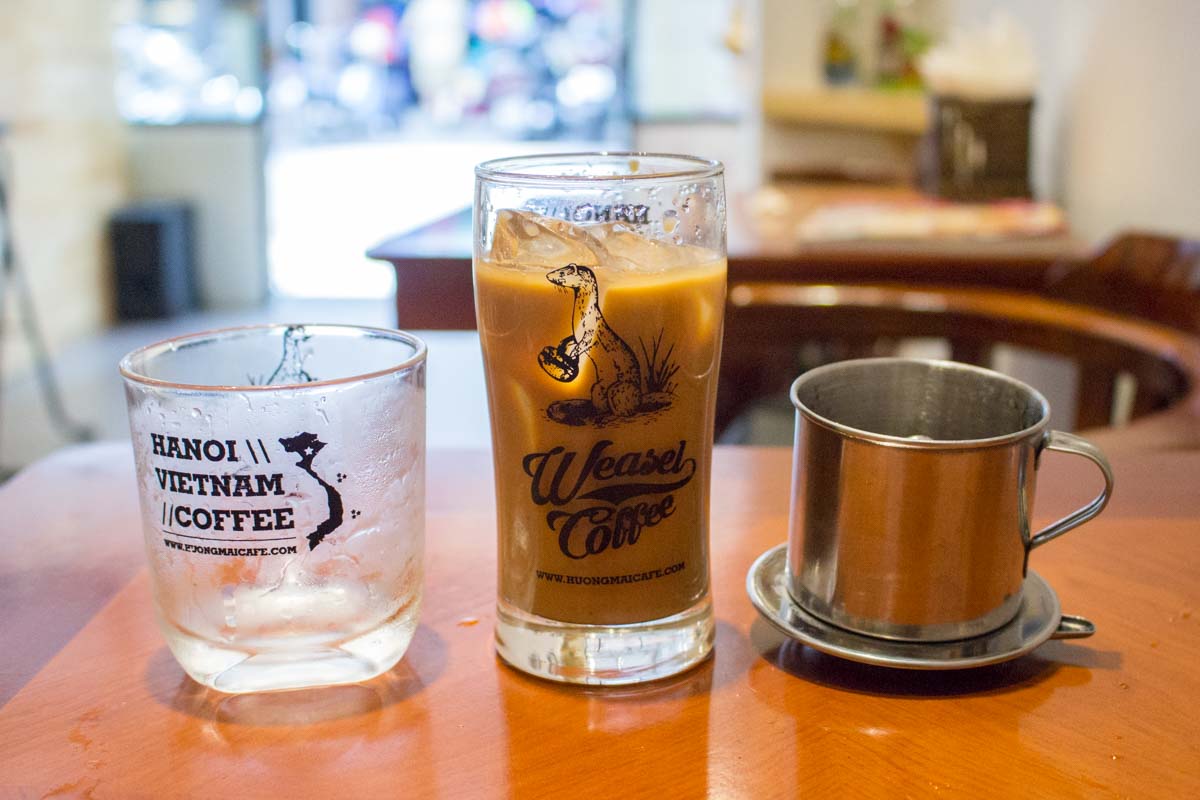 Weasel coffee is a kind of animal coffee. In case you may not know, the weasel has an instinct of seeking and selecting the finest Abrabica coffee bean to eat. Under the effect of fermentation of enzyme in the digestive system of weasel, coffee's taste is changed vastly. Here I would like to recommend to you a chain store, known for its reputation and also prestige in Hanoi, Vietnam, that is Huong Mai coffee store. With the technique of roasting traditional coffee handed down from generation to generation, Huong Mai cafe surely bring to you the most unique and high-quality coffee products. That is also the reason why the name of Huong Mai cafe is widely known not only in Vietnam but also anywhere in the world. A proud history of traditional brewing techniques makes it worth your journey.
Now you're in Hanoi? Why don't you try the definitely unique coffee once. Even though you're not a coffee-lovers, but, trust me, you may fall in love with the coffee anytime. Enjoy and share your experience with us !
Coffee Culture