Strong and flavourful Vietnamese coffee makes converts as quickly as it raises pulses. French colonists might have introduced coffee to Vietnam, but the morning cup of ca phe soon became a local habit. With variations that make use of yoghurt, eggs and even fruit, Vietnamese coffee has developed a style of its own.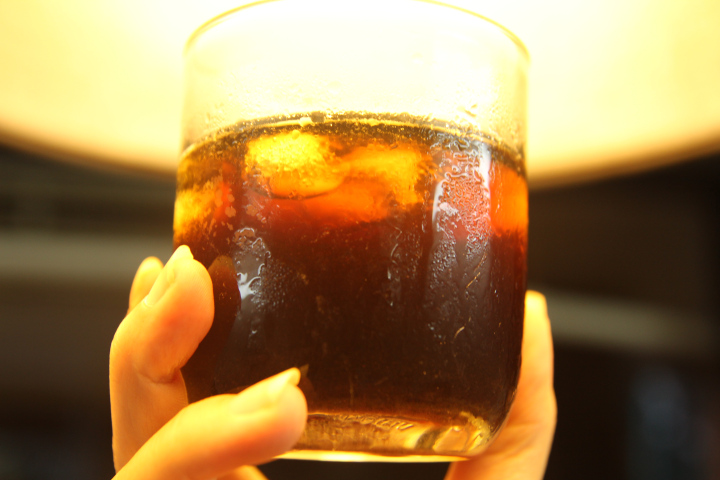 SAME BUT DIFFERENT
The preparation process, as well as the blend of beans, helps give Vietnamese coffee its particular style. Coarsely ground beans go into a French drip filter (called a phin), which sits on top of the cup. The beans are weighted down with a thin lid, hot water is added to the phin, and then the water slowly trickles through into the cup. Most people drink the resulting dark, strong brew with sweetened condensed milk, a practice that began because the French couldn't easily acquire fresh milk. In the north of Vietnam, this mixture is referred to as ca phe nau (brown coffee), while in the south it's called ca phe sua (milk coffee).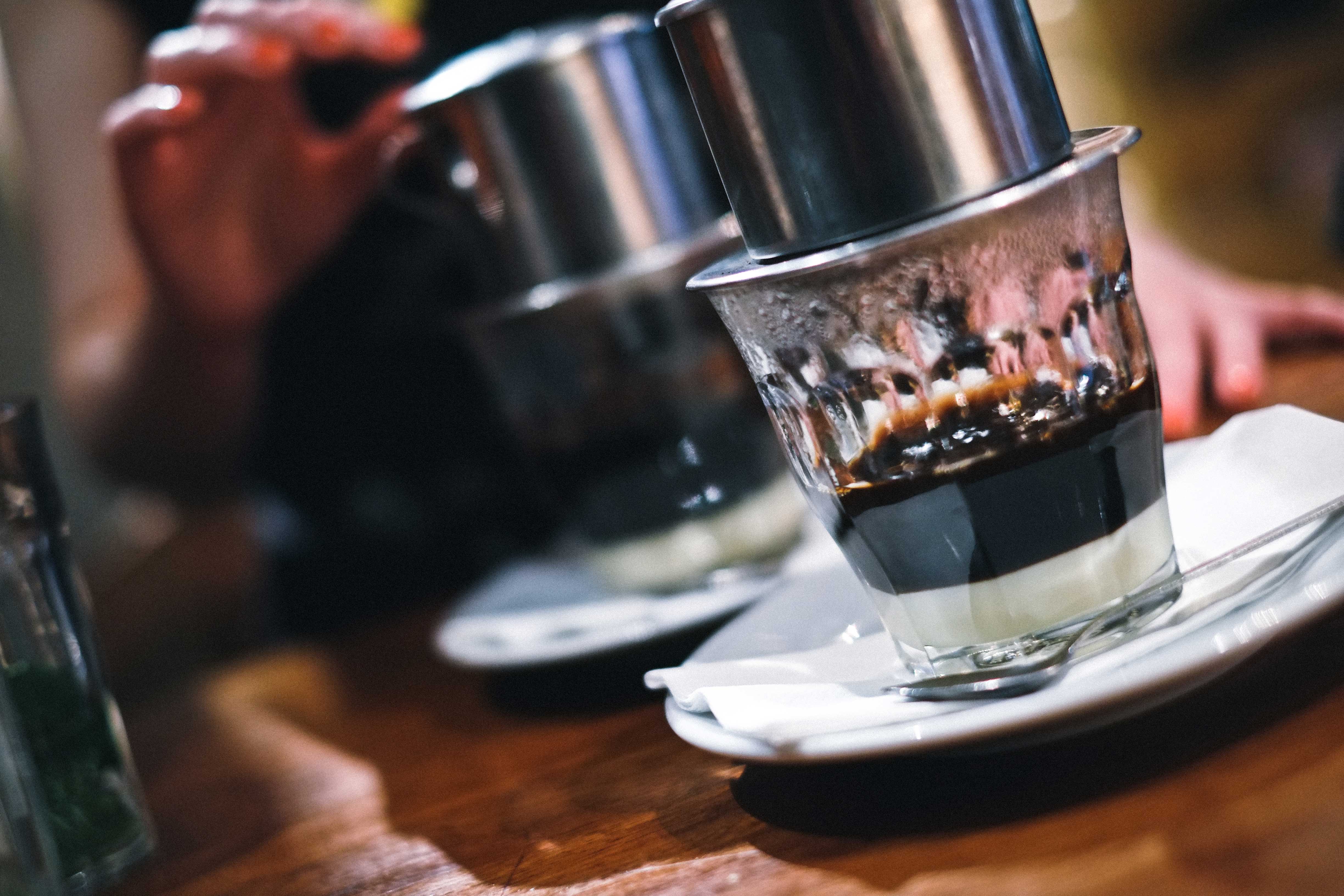 TYPES OF COFFEE
Vietnam has far more to offer in the caffeine department than just coffee with milk. Below are a few more unique variations to look out for.
Yoghurt coffee (sua chua ca phe)
Like coffee, yoghurt was originally brought to Vietnam by the French and has been adopted into local culinary tradition. Rich and creamy, it's served with various toppings, from fresh mango to fermented rice – and even coffee. This might sound like an odd combination, but the rich yoghurt pairs amazingly well with a drizzle of black coffee – just stir and sip.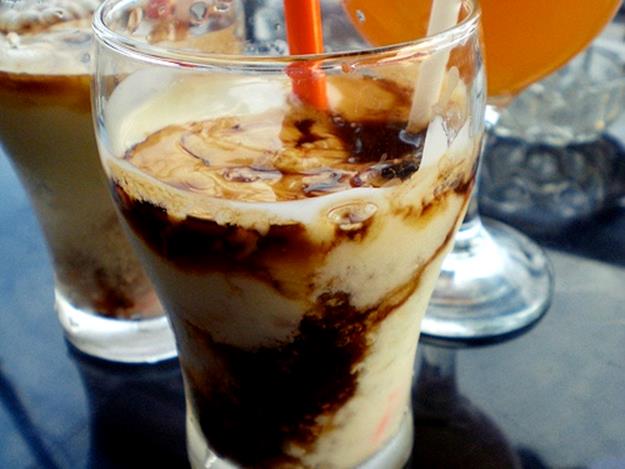 Egg yolk whipped with condensed milk into an airy froth meets dark coffee in this rich concoction: think of it as a Vietnamese take on tiramisu. Egg coffee first made the scene in the 1940s, when milk was scarce and egg yolks provided a convenient replacement.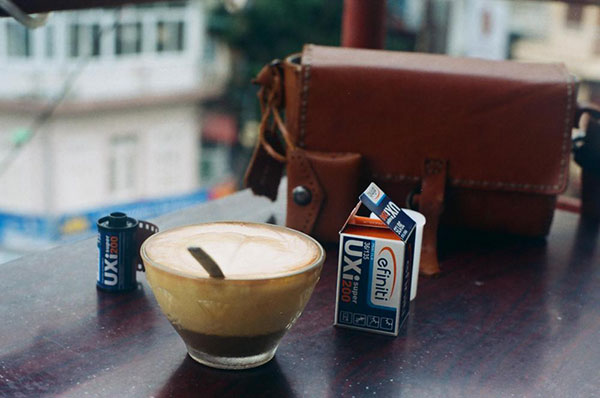 Traditional Iced Coffee (ca phe sua da)
Jumpstart your nervous system with a steaming cup of ca phe sua da—that is, potent coffee mixed with sweetened condensed milk. It's an electric jolt to the nervous system.
Vietnamese coffee can be served hot, but for this tutorial we are going to brew an iced coffee with milk – a traditional way to enjoy coffee in Vietnam.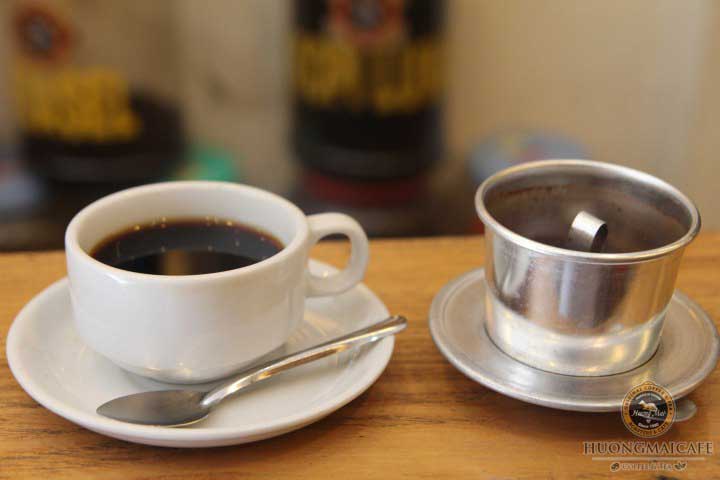 Although it is traditional to use dark roasted coffee for this drink, I discovered it is perfectly fine to use a medium roast – weasel coffee. Weasel coffee is the coffee produced from animals – Weasels and it is really famous in Vietnam.
WHERE TO DRINK
Hanoi remains the undisputed centre of cafe culture in Vietnam. While modern-style coffee shops have grown in popularity, traditional sidewalk cafes still fill up from morning to night with drinkers of all ages, who linger for hours over a single glass. However, you can find quality coffee all over Vietnam.
For the experience: Trieu Viet Vuong Str
Known as 'Coffee Street', this stretch of Hanoi's historic Hai Ba Trung District might contain more cafes per block than anywhere else in Vietnam, ranging from family-run shops to more fashionable places popular with teenagers. Hanoian favourite Cafe Tho (117 Trieu Viet Vuong), which has been here for three decades, brews a powerful cup that still draws consistent crowds.
For the view: Cafe Pho Co
Accessed via an entrance concealed in the back of a shop, a spiral staircase leads up to Hanoi's Cafe Pho Co and a stunning view of Hoan Kiem Lake. From the quiet balcony overlooking the lake and surrounding streets, you can enjoy a coffee while watching the seemingly never-ending stream of traffic pass by.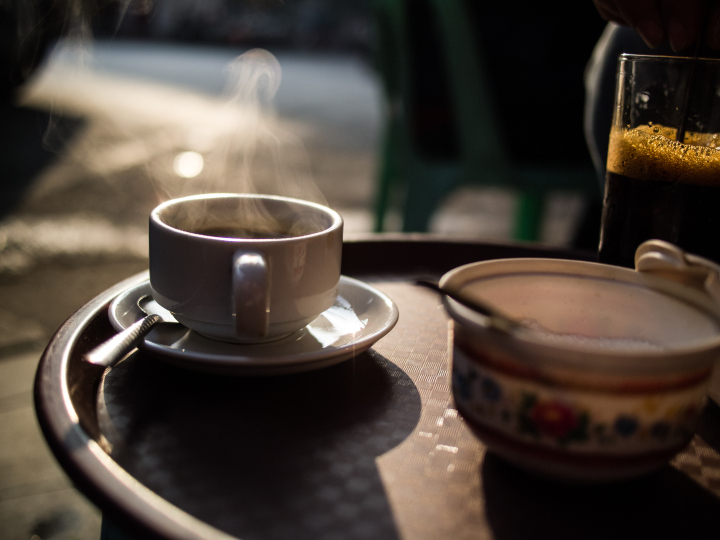 With the technique of roasting traditional coffee handed down from generation to generation, Huong Mai cafe (15 Hang Manh/58 Ma May/49 Lo Su/56 Hang Be) surely bring to you the most unique and high-quality coffee products.
DRINK LIKE A LOCAL
A few coffee-drinking tips for your Vietnam trip:
Milky way: Don't even try to ask for decaf. If you prefer your coffee mild, do as the Vietnamese do and order ca phe bac xiu, coffee with lots of extra condensed milk.
Sweet spot: As condensed milk is sweetened, there is no white coffee without sugar. True coffee connoisseurs should opt for ca phe den (black coffee). A touch of sugar will bring out the complex flavours, just as it does with dark chocolate. However, if you want to ensure that your drink isn't too sweet, ask for it duong (less sugar).
Avoid hunger: Cafes in Vietnam don't typically serve food. Some newer cafes do offer quick eats, but you're better off following the local custom of eating first and then heading to a cafe to relax. In a pinch, you can always nibble on hat huong duong(sunflower seeds).